Have you always felt a calling but were forbidden to pursue it? Or did you experience a recent shift, an ah-ha moment, where you felt your heart tug you towards somewhere else?
Contemplating a career shift is exciting and scary. You may be full of questions. Is it too late? Is it worth the risk, time and commitment? Do you have it in you to take the leap? 
Beyond 6 Seconds, the podcast that features ordinary people doing great things, has frequently heard stories from people who changed careers and even built their own businesses. Many successful career change stories begin with a firm decision to count on yourself. 
Read on to see how three Beyond 6 Seconds guests did it. 
Barbara Monahan: From Corporate To Cleric
From a very young age, Barbara knew her true calling. She spent many years in her life watching people who were doing what they loved. "When someone is doing what they love…it's beautiful," Barbara says. "In a way, I was actually jealous." 
Defying Tradition
Family traditions affect many of us from an early age. Is tradition holding you back? 
Barbara was discouraged from pursuing her passion to be a minister because of tradition. It was not just because of the restrictions of her family's religion. Her mother also had expectations that her daughters would pursue a more business-related career. Without questioning any of it, and without wanting to challenge or disappoint her family, Barbara became an accountant. 
Expectations like this may be leading you to have self-limiting beliefs about yourself and what you're capable of. 
Eventually, it took a major health crisis to compel Barbara to leave her career as an accountant and pursue her lifelong passion for ministry. Barbara is now a minister, spiritual director, author and coach. She was able to reach this goal after years of unlearning what she was taught and questioning her faith. 
"Express Your Calling"
This is what Barbara calls the little ways that she kept the flame alive. As an accountant for many years, she consistently did things that expressed her desire to be a minister and spiritual guide. While working full-time, she wrote her bookTattitude: Don't Overthink Me,which expresses her belief in connecting people across differences. Barbara was never a writer, but she wrote the book to express her belief system.
If you don't feel ready to pursue a passion head-on, it's a good idea to start in small ways. You can take classes, volunteer, write or do whatever it is you need to express your calling. In time, you might become ready to make the shift. 
Learn more about Barbara's journey on the podcasthere.
Jessica Inserra: A Stand-Up Comedy Dream
Jessica's friends often told her that she should become a stand-up comedian. She never saw herself doing it because stand-up comedy did not look like a viable career. However, years later, Jessica found a way to successfully pursue her comedy dream. 
You Don't Have to Quit Your 9-5
Don't think your career shift will be dramatic? You can still learn a lot from Jessica's bold move to chase her dream. Jessica worked for more than a decade managing a plastic surgeon's office. Her journey to start performing stand-up comedy began with meeting people who inspired, encouraged and taught her the art and practice of stand-up. She did all thiswhilemanaging a plastic surgeon's office full-time. 
Find Your Community 
Jessica credits a community of comedians who inspired and guided her when she began performing. This did not happen overnight. She recalls her attempts to rally women through Facebook groups to go to open mics and other venues where they could practice doing stand-up; despite people's initial enthusiasm, she always wound up going by herself. Then Jessica then took a class taught by the legendary comedian Gerry Katzman. She overcame constant fear and self-doubt -- often having to give herself a pep talk in the car before class -- as she developed and practiced her material. The class provided a supportive community of comedians where she could refine her talent. She was able to practice her comedy, increase her confidence on stage, and apply valuable feedback from comedians she admired. Her class ended with Jessica performing a live stand-up comedy set, and marked the beginning of her successful stand-up career.
You can listen to Jessica talking about how she overcame fear and self-doubt in herinterview.
Meg He: Growing and Building a Career That Fits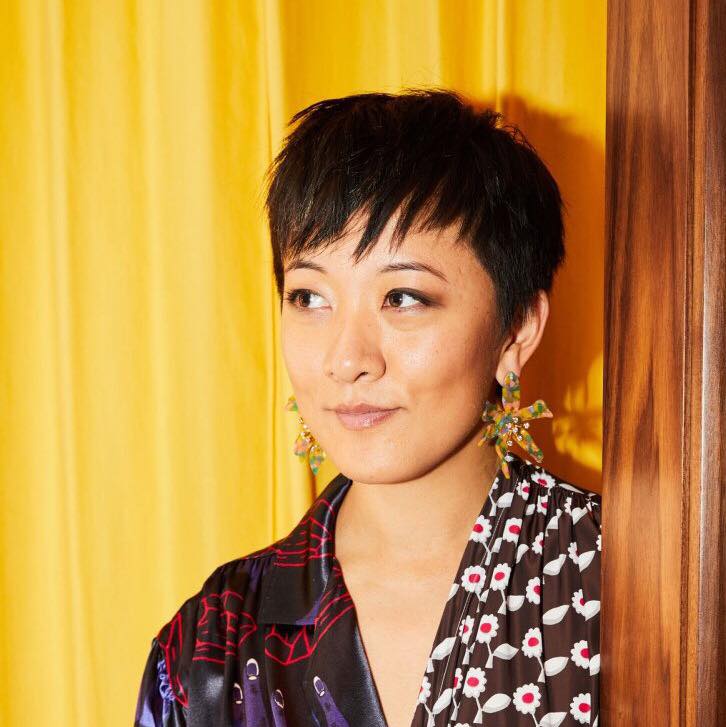 Meg built her clothing start-up after years of work in investment banking in London and technology in the Silicon Valley. In university, she studied Economics and Management to prove that she could succeed in a competitive field, and became an investment banker because it was a prestigious thing to do. 
Her sustainable clothing brand, ADAY, has a direct-to-consumer-approach to make versatile long-lasting clothes. Her brand was recognized by FAST Company as one of the World's Most Innovative Companies. She and her co-founder for ADAY were also on the Forbes 30 under 30 list.  
Be Open and Flexible 
As a young Chinese immigrant in London, Meg faced many challenges. At school and university, the experiences of being marginalized left her without many role models for what she could achieve as an Asian woman. She did not always feel a calling. 
Her clothing brand came to be at a very difficult time in her life. She was unemployed in London as her parents' sole caretaker while they struggled with cancer. Meg strongly believes in openness and flexibility in the face of challenges. When things looked really dark, she constructed new ways of looking at things. 
Use Your Interests and Experiences
Meg's story is one of constant reinvention. Her interest in fashion began from re-selling eBay finds. In the US, she worked as a venture capitalist and also took training in teaching yoga.
All these interests came together to form her fashion brand. Inspired by technology and e-commerce, Meg built a clothing line that uses technical fabric and design thinking  to design clothing "around problems." She designs versatile clothing that is comfortable, fashionable and functional in the work-place and for travel. The brand also continues to be re-shaped by customer feedback.
Meg's story of finding her passion, and rising above challenging times is available tohear in her own inspiring wordson the Beyond 6 Seconds podcast.
Ready for the leap? 
If you need any inspiration for doing what you love, let these powerful stories guide you. These examples of career changes and entrepreneurship demonstrate that you do not have to be limited by what you're "supposed" to do for a career or passion project. 


Beyond 6 Seconds is a podcast that shares the extraordinary stories of everyday people in their own words. For more stories of people who have grown their careers and overcome enormous obstacles, subscribe to the Beyond 6 Seconds podcast on your favorite podcast platformandsign up for the free newsletter.